This series contains photographs of several banks in Tupper Lake. Photographs include interior and exterior shots, grand openings, and bank officials from 1905 to approximately 1980.
The photographs in this series document a variety of businesses over Tupper Lake's history from approximately 1880 to 2005.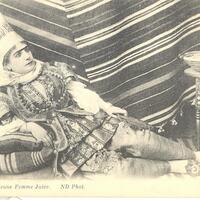 This collection contains North African Postcards of Jewish women, children, and families dating back to the early 20th Century.