This series contains photographs that document various arts programs in Tupper Lake ranging from community drama, local music groups and school bands, arts and crafts, and theater.
Photographs, documents, and other materials relating to the founding and history of Syracuse University College of Law.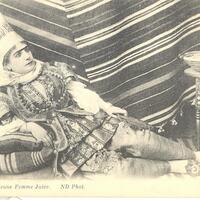 This collection contains North African Postcards of Jewish women, children, and families dating back to the early 20th Century.