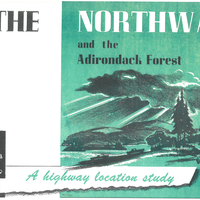 Grant W. Johnson of Ticonderoga served as Essex County's lone State Assemblyman from 1953 until his death in 1965.
The Proceedings provide a record of land disposed or acquired by the State of New York, including lands for New York's canal system.
Materials related to the US Customs Port of Delivery at Cold Spring Harbor, primarily created by the Surveyor Jacob C. Hewlett.