Turn-of-the-century photographs relating to Highland Hospital in Rochester, New York.
Rochester Homeopathic Hospital, later known as Genesee Hospital, was an important medical facility in the Rochester region. This collection includes images of the Hospital throughout its existence.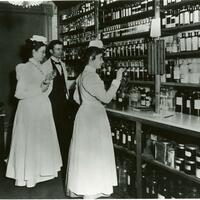 Photographs and documents relating to the Syracuse Free Dispensary which operated from 1888-1964.