The diaries of Jonathan Pearson, a notable Union College graduate who served as a professor, librarian, and treasurer at the college after graduating top of his class in 1835. It includes reflections on his time as both a student and faculty member, along with accounts of his travels.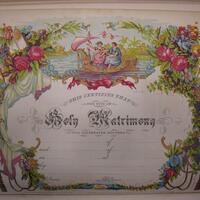 This collection contains an index of Family Bibles.
Letters received or collected by Samuel Jones from his family, friends, and associates, and Samuel Jones' diary which he kept from 1821 to 1855.