This series includes a great number of photographs of various citizens from approximately 1860 to 2010 including candid pictures of individuals, group shots at various events.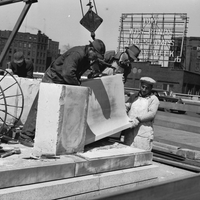 This collection includes images relating to Rochester from the years 1920 to around 1960 selected from over 50,000 prints, safety negatives, nitrate negatives, and lantern slides.
Photographs and meeting minutes from Shirley's real estate business.