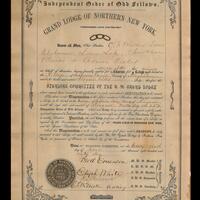 A collection of 19th and 20th century records relating to the Sacarissa Lodge of the Independent Order of Odd Fellows fraternal order.
Photographs and ephemera relating to Lakewood, New York in the early 20th century.
Depicts life in Saratoga Springs, New York from a "local" perspective as captured by photographer Harry B. Settle and a few aspiring photographers.