Photographs of the Children's Miracle Network Telethon and special visitors to the pediatric wing of University Hospital.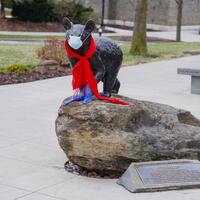 Photographs of Tompkins County people and places in the early days of the Covid-19 pandemic. Images taken by various members of the local community.
Summaries of Covid-19-related information and resources for the Tompkins County community.