This collection features Acorn Stove trade cards from the collection of the Albany County Historical Association. The cards were created after 1850 to advertise Acorn Stoves, which were manufactured by the Albany company, Rathbone and Sard.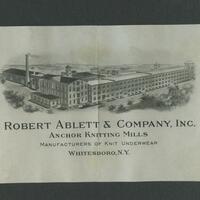 A scrapbook of Ablett Mill, with interior and exterior photographs of the wool mill in Whitesboro.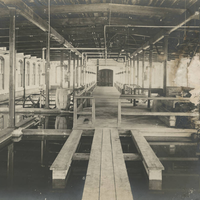 The Ticonderoga Pulp and Paper Company was a successful business in Ticonderoga, New York during the late 19th and early 20th century. This collection of photographs depicts the Company's mill, machines, and the surrounding area.