This collection contains materials related to the history of the city and county of Albany and the Upper Hudson Valley from the 17th century to the present.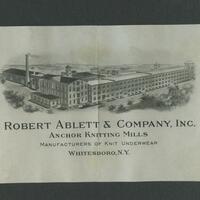 A scrapbook of Ablett Mill, with interior and exterior photographs of the wool mill in Whitesboro.
The "Working on the Erie Canal" collection contains photographs and documents relating to the canal and its workers.