This extensive glass-plate collection contains the work of Franck Taylor Bowers (1875-1932) a Broome County artist and photographer.
This collection contains photographs relating to the Donnan Farm area in Galway, New York.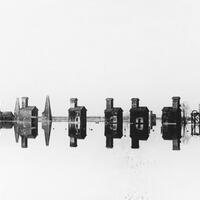 Ted Schuelke was a Liverpool, New York resident and his photograph collection is comprised of pictures taken in the immediate Liverpool area and in the Adirondacks.