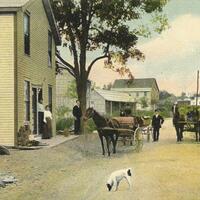 Images and documents relating to life in the Town of Olive up until the reservoir was built, including communities that were lost during the construction of the reservoir.
This series contains images documenting the local government of Tupper Lake from approximately 1910 to 2010.
The Long Island Postcard Collection documents mansions of the Gilded Age, local landmarks, and scenes of everyday life.