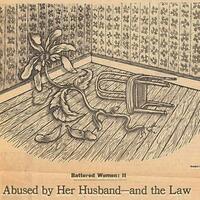 Utica resident Kathleen Oser was involved in many civil rights and women's rights movements, especially the National Organization for Women (NOW.) The collection contains materials relating to Osner's involvement in NOW.
A book outlining the history of the Jefferson County village of Sterlingville, a small community that ceased to exist upon the government's expansion of Pine Camp (now Fort Drum) prior to the United States' entry into World War II.
Items relating to Hicksville's Tercentennial and WWI Red Cross efforts.