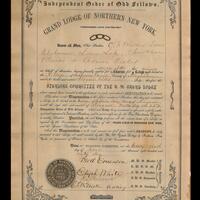 A collection of 19th and 20th century records relating to the Sacarissa Lodge of the Independent Order of Odd Fellows fraternal order.
The Elmira College women's rights and suffrage collection is an aggregate of records from the Elmira College Archives.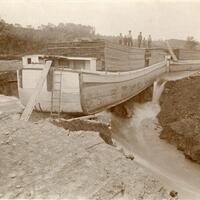 Photographs of the Erie Canal in and around Schenectady, New York. Includes images of the construction of the canal and architectural features of the canal, such as aqueducts, bridges and locks.