The Early Canastota Business Collection contains documents and newspaper clippings about the first businesses in Canastota, NY.
This collection includes many papers that enjoyed short runs, some originating in the old village of Union that merged with Endicott in 1906.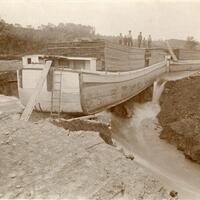 Photographs of the Erie Canal in and around Schenectady, New York. Includes images of the construction of the canal and architectural features of the canal, such as aqueducts, bridges and locks.