This series includes a great number of photographs of various citizens from approximately 1860 to 2010 including candid pictures of individuals, group shots at various events.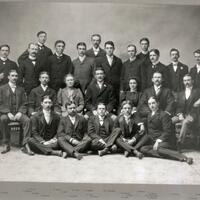 SUNY Upstate College of Medicine class photographs spanning almost a century and covering the College's name changes.
This collection contains yearbooks from Corning Community College from the 1960s and 1970s.