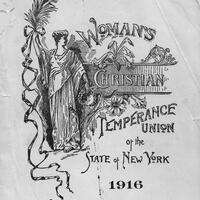 A collection of reports, minutes, and scrapbooks relating to New York State chapters of the Woman's Christian Temperance Union, the bulk of which relate to the Unadilla, New York local union.
Scrapbooks containing meeting minutes, programs, brochures, newspaper clippings and photographs concerning a late 19th and early 20th century women's suffrage organization in Ithaca, New York. Some materials reference New York State and national suffrage matters.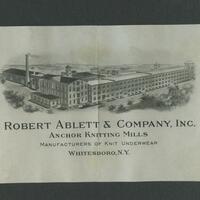 A scrapbook of Ablett Mill, with interior and exterior photographs of the wool mill in Whitesboro.