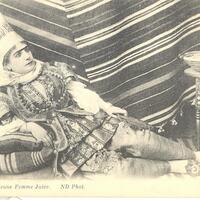 This collection contains North African Postcards of Jewish women, children, and families dating back to the early 20th Century.
This collection contains postcards of the Union College campus and its vicinity,with a particular emphasis on scenes and buildings in the city of Schenectady.
Postcards of various Union College campus views. This collection shows exterior views and select buildings from the early twentieth century.