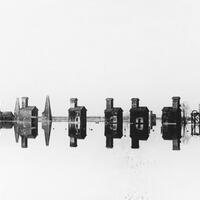 Ted Schuelke was a Liverpool, New York resident and his photograph collection is comprised of pictures taken in the immediate Liverpool area and in the Adirondacks.
The Skaneateles Lake Collection documents various locations around the Finger Lake, illuminating the lake's significance to health practice, recreation, and the environment.
Images, postcards, and documents related to the history of Suffern, New York.