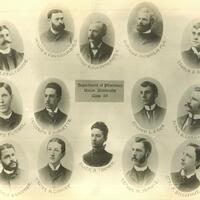 A collection of photographs represent graduating classes of Albany College of Pharmacy from the late nineteenth to the early-twentieth centuries.
A collection of images depicting the Rochester Dental Dispensary and School for Dental Hygienists in the early and mid-20th century.
Photographs, mementos, yearbooks and scrapbook pages from the VBH School of Nursing.