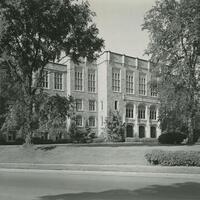 This collection contains photographs of the outside and inside of buildings on the Albany Law School campus.
The Elmira College women's rights and suffrage collection is an aggregate of records from the Elmira College Archives.
Photographs and documents relating to women's suffrage. The items in this collection are from or connected to Seneca Falls, New York.