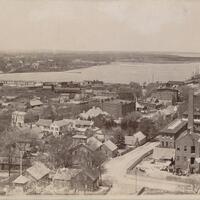 Historical photographs of the Sag Harbor, NY community.
Depicts life in Saratoga Springs, New York from a "local" perspective as captured by photographer Harry B. Settle and a few aspiring photographers.
Images taken by William Seward (Will) Teator (1860-1930), between 1890 and 1910, of Upper Red Hook (N.Y.) scenes, people, family groups, buildings, etc.