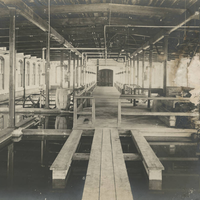 The Ticonderoga Pulp and Paper Company was a successful business in Ticonderoga, New York during the late 19th and early 20th century. This collection of photographs depicts the Company's mill, machines, and the surrounding area.
This collection includes photographs of the Town of Halfmoon dating back to the late 1800s.
Photographs of tug and tow boats that powered the movement of freight along the Hudson River in the 19th and 20th centuries.