This collection of photographs features mines located in the Adirondack region around 1900.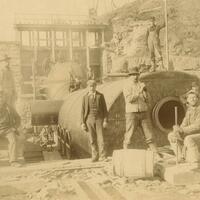 Materials documenting the history of the Ashokan Center property.
Atari pioneered the arcade video game and helped launch the video game revolution with the introduction of Pong (1972), the Home Pong console (1975), and the Atari 2600 (1977) during the 1970s. Initially as Atari Inc.