Historic images of the Hudson River Night Boats.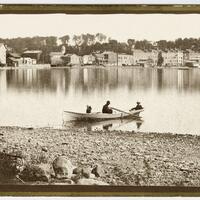 The Skaneateles Photograph Collection documents various areas within and around Skaneateles Village and Town through photographs, stereographs, and photographic postcards.
A collection of postcards and photographs of Ward Manor in the 1920's. Ward Manor was a home for the poor and elderly as well as a summer camp for youth.