The Elmira College women's rights and suffrage collection is an aggregate of records from the Elmira College Archives.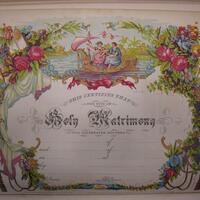 This collection contains an index of Family Bibles.
Documents and artifacts related to enslaved people and African American servants at Cherry Hill, a historic house located on South Pearl Street in Albany, New York, United States.