The Elmira College women's rights and suffrage collection is an aggregate of records from the Elmira College Archives.
Photographs and ephemera relating to Lakewood, New York in the early 20th century.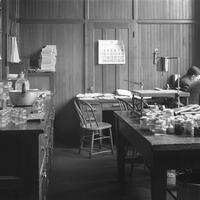 Photographs, correspondence, and newspaper clippings relating to the early campuses of the Syracuse University College of Medicine in Syracuse, New York in the late 19th and early 20th century.