Photographs and business documents relating to the Waterbury Mill, a felt mill in Oriskany, New York in operation for over a century.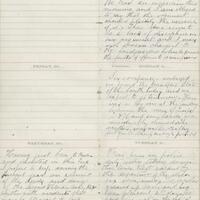 This collection includes correspondence, an autograph book, legal documents and photographs from the Westinghouse Family from 1833-1913.
The "Working on the Erie Canal" collection contains photographs and documents relating to the canal and its workers.