A collection of mid-20th century photographs and documents relating to the first online bibliographic network in the world for accessing medical literature, the SUNY Biomedical Communication Network.
The Syracuse Central High School collection contains class photographs and diplomas from the late-19th century to mid-20th century.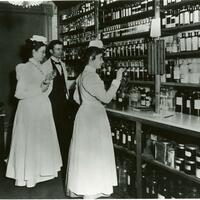 Photographs and documents relating to the Syracuse Free Dispensary which operated from 1888-1964.