Photographs and documents from the mid-1800s to early-1900s, relating to African American life and history in Central New York.
Photographs and ephemera relating to Lakewood, New York in the early 20th century.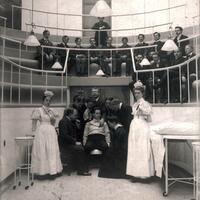 Photographs and documents relating to Good Shepherd Hospital in Syracuse, New York, throughout its existence from the late-19th century to mid-20th century.