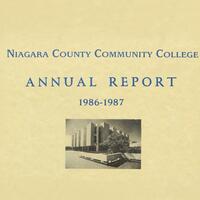 NCCC's Annual Reports contain detailed information on the College and its growth. Students, faculty, and staff accomplishments are highlighted. The reports are a summary of each academic year, encompassing enrollment statistics, financial statements, curriculum development, and community activities.
This collection includes personal papers created or kept by individuals and families chiefly of southern Ulster County, NY. The majority of the papers date from the mid-1600s through 1830.
This collection provides a record of the Glebe's activities from the 1790s through the early 1900s.