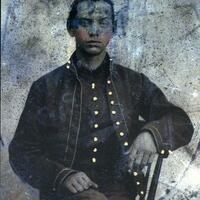 This collection consists of letters and a journal written by Charles F. Weller during his time as a soldier in the United States Civil War.
The Patrick Casey Collection consists of an autobiographical narrative and two diaries.
This collection contains images of diaries belonging to American men who served in various wars, including the Civil War, World War I, and World War II.