The Scoutmaster of Troop 73, Howard C. Coughtry, created this collection about the troop's civic and recreational activities.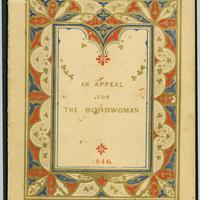 Items from the personal papers and library of abolitionist, suffragist, and peace activist Emily Howland, including her collection of political pamphlets, posters, and program documents.
A collection of documents, including letters and exhibition announcements, and a photograph relating to Rochester artists in the late 19th century.