A collection of personal correspondence written during the Civil War by Union Soldier Edward H. C. Taylor.
The Ten Eyck Fonda Collection consists of twenty-six letters written by Fonda while serving as a telegrapher for the United States Military Telegraph Service during the Civil War, and one political campaign card.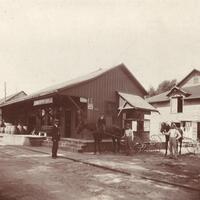 This collection contains photographs, documents, and a book sharing the history of the Town of Ballston.