A collection of correspondence and documents relating to Henrietta, New York native, Abram Lincoln.
Albion W. Tourgee (1838 - 1905) was a Civil War veteran, politician, and lawyer. He played a pivotal role in the Plessy v. Ferguson case and was a pioneering civil rights activist. This collection includes his correspondence, as well as legal documents, articles, and photographs.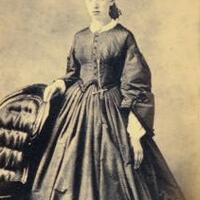 The Anna E. Wilcox Collection of Civil War letters consists of forty-five letters on forty-four separate sheets, eight photographs, four envelopes which could not be matched to any letters, and ancillary materials.