A collection of correspondence and documents relating to Henrietta, New York native, Abram Lincoln.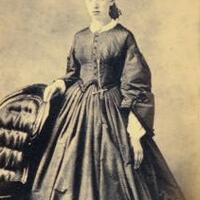 The Anna E. Wilcox Collection of Civil War letters consists of forty-five letters on forty-four separate sheets, eight photographs, four envelopes which could not be matched to any letters, and ancillary materials.
Corning Community College owns an autograph collection of over 100 noted statesmen, presidents, Revolutionary War heroes and authors including Henry Clay, Jules Verne, Theodore Roosevelt to name a few.