This collection contains manuscripts, including handwritten copies of regimental histories and individual personal histories of Orange County soldiers who fought in the Civil War.
This collection contains documents created by or received by Schenectady County soldiers in the course of their service during the American Civil War, 1861-1865.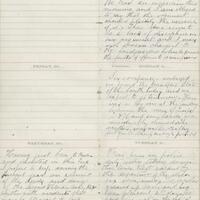 This collection includes correspondence, an autograph book, legal documents and photographs from the Westinghouse Family from 1833-1913.