This collection contains manuscripts, including handwritten copies of regimental histories and individual personal histories of Orange County soldiers who fought in the Civil War.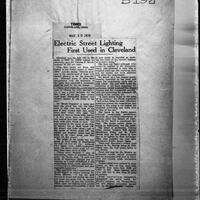 The collection features text documents highlighting the history of General Electric and its founders.
Papers of one of the first female engineering graduates of Rensselaer Polytechnic Institute in 1949.