Lynbrook Audio Recordings
Cover Image: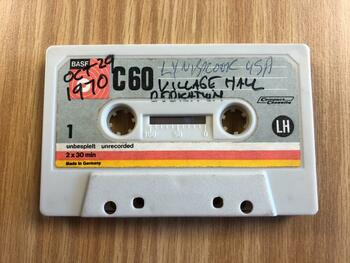 Historical Context
Recordings rediscovered during HSERL's partnership with LILRC's Accessing Archives Project during May 2022.
Scope of Collection
This collection contains five audio recordings which consist of 2 audio cassettes tapes and 3 vinyl records that have digitized in May 2022. On those tapes and records are an oral history, a campaign advertisement, and two high school concerts that date from 1965-1979.
---
Browse within this collection
Browse similar collections